Why study Brazilian Jiu Jitsu?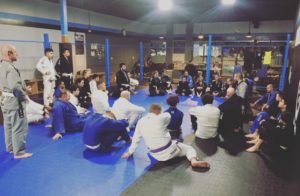 Brazilian Jiu Jitsu is the best form of martial arts for self defense.  Jiu Jitsu is a Japanese phrase that translates to "the gentle art."  When you think of martial arts, you think of punching and kicking similar to techniques used in Karate and Tae-Kwon-Do.  Like Judo, there is no punching or kicking; it is a grappling and ground fighting art.  What makes Jiu Jitsu unique is that it can safely be practiced with training partners, whereas striking styles can only be used in real life situations as someone may get hurt.  In Jiu Jitsu, you have the ability to constantly test techniques in this evolving martial art.  Rather than relying on size and strength, a smaller person can use Jiu Jitsu by leveraging and joint manipulation to defeat a bigger, stronger person. Most street fights end up on the ground which is where the Jiu Jitsu is taught and practiced.
If your dream is to compete in the cage learning Brazilian Jiu Jitsu will help you become a more well rounded fighter as developing a strong ground game is extremely important to be successful in a fight.
Whether you are looking to be a Mixed Martial Artist or if you are just looking to learn some self defense techniques, learning Jiu Jitsu will also get you into great shape and challenge your brain to always think one step ahead, similar to a game of chess.
Why Choose High Altitude Martial Arts/Easton's Training Center Aurora?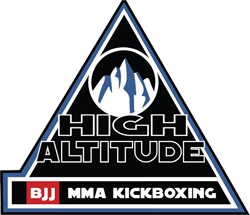 High Altitude Martial Arts/ETC Aurora brings years of experience and training through black belt Professors; Cody Donovan, Christian Allen and Chaun Sims.  World class athletes; Neil Magny, Curtis Blaydes, Bojan Velickovic, Cory Sandhagen, and Drew Dober train at our academy.  We are also the home of many UFC veterans including Nate Marquardt, Cody Donovan, Brendan Schaub, Shane Carwin, and Donald Cerrone.  As an affiliate to the largest Brazilian Jiu Jitsu academy in Colorado, you have access to the best instructors and trainers. To be the best you must learn and train with the best!
Added benefits of Braizilain Jiu Jitsu