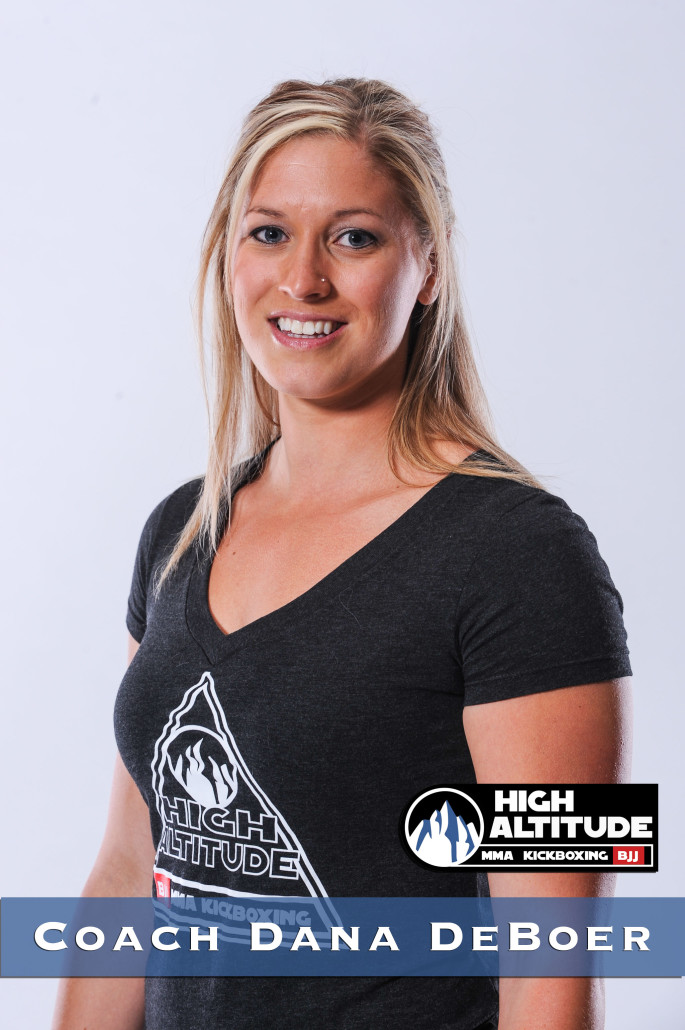 What made you get into martial arts?
I started mix martial arts because of my brother-in-law (Ben Rothwell).
Tell us about your journey/background/accomplishments?
Ben is a heavy weight in the UFC and one day asked me to come in to try stand-up class. I started doing it as a better form of cardio, a stress reliever, and I figured out that I happened to be pretty good at it. I devoted myself to stand-up for the next four years under the instruction of Ben. During this journey I found that I truly enjoy the fitness industry and became a Certified Personal Trainer and have been since 2010. While studying with Ben I became an instructor and instructed kids kickboxing, conditioning classes, and cardio kickboxing. I came to High Altitude in June of 2014 from Wisconsin to pursue my dream of living in Colorado. My proudest accomplishment is learning martial arts in a way that I can teach others.
What is your goal as a coach?
My goal as a coach is to help others learn the art of martial arts, find something they enjoy, and to find a sense of family.
What makes High Altitude Martial Arts special?
High Altitude is special to me because when I moved to Colorado from Wisconsin I knew no one and they welcomed me with open arms. I can now say that I have many friends because of High Altitude.