See what our students have to say: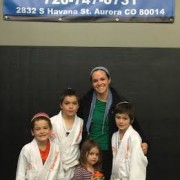 My boys and I have been training at High Altitude Martial Arts for the past 6 months. As a working mom of 4, I was initially looking for a gym where I could do a great kickboxing class, get a good workout and have some fun. From the first time I met owner and coach, Cody Donovan, I knew this place was special. There is a real sense of family where everyone helps, encourages and supports one another. The coaches love what they're doing, and are all incredibly talented. Within a week of my joining HAMA, I had my 3 boys signed up for both jiu jitsu and kickboxing as well. Four months after that, I too found myself signed up for jiu jitsu, and although I have no plans to compete, as a woman, knowing how to protect myself is something really important to me. I feel very lucky to have found a place where my whole family feels that they belong, and when my boys tell me that the highlight their day is coming to HAMA, what more can I ask for?!
Thank you to all the coaches and staff at High Altitude Martial Arts for everything you give and do for my family.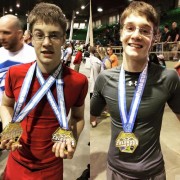 I have trained at High Altitude Martial Arts for over two years now and love every minute of it. The first thing I tried to do when my family moved to Denver was to find a MMA gym and I was instantly hooked. I have won every competition, fight, and tournament since I joined the gym and HAMA is like family to me now. I believe the gym improves so many people's lives and helps them reach and surpass their goals or aspirations. I firmly believe HAMA is one of the best gyms to train at for anyone. Kids and adults of all ages and of all skill levels will increase their confidence and health while learning so much about themselves and martial arts.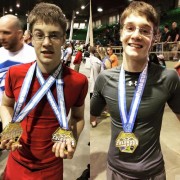 I started training at High Altitude Martial Arts about two years ago and have thoroughly enjoyed every minute. It has amazing coaches, world champions, and UFC veterans that I believe can allow anyone to achieve their martial art goals. The atmosphere is fun and family friendly. The coaches and teammates truly want you to succeed and care about you. Training here has helped me in so many aspects of my life. I couldn't be happier with the HAMA experience.